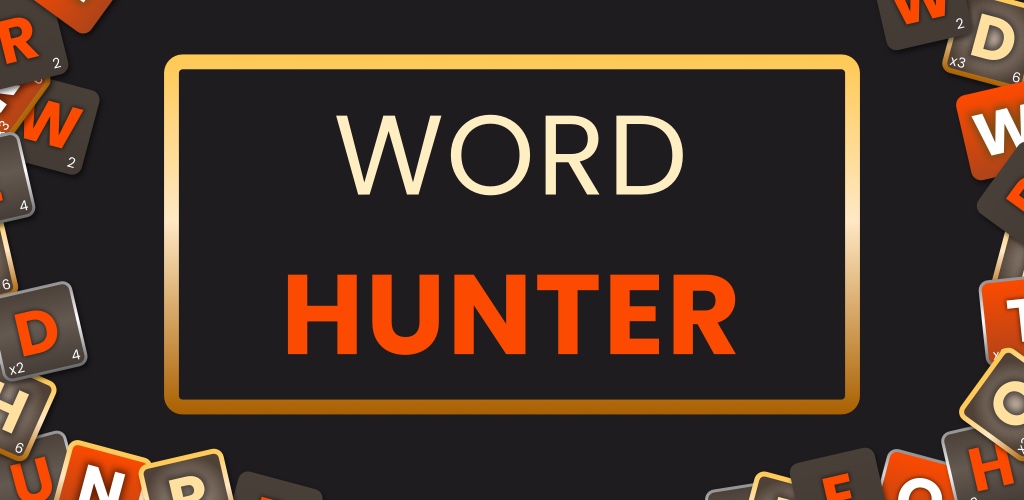 WORD HUNTER
The free new mobile word game that will challenge your brain. How many words can you come up with in a minute?
How to Play
Each round starts with 15 tiles (letters) and 1 minute.
Use the tiles to make words, and press Play to submit them.
As you use the tiles, new tiles will replace the used ones, so you'll always have 15 tiles to play with.
Some tiles offer double- or triple-letter bonuses, to help you achieve an even higher score.
Longer words give you time bonuses, but the higher your score, the less generous the bonus.
Daily Challenges
Every day, a new challenge is available to play. You get the same letters as everyone else, so you'll really be competing on a level playing field. Oh, and there's no option to change tile letters, so manage your letters carefully!
Weekly Leaderboards
A global leaderboard that pits your highest score against the best players around the world. Think you have what it takes to be #1?